Buy-a-Brick
There is no better time than right now to join Let All The Children Play Foundation's inclusive play movement! Establish a special place for you and loved ones within our playground, which will serve as a cornerstone of inclusive play for the community.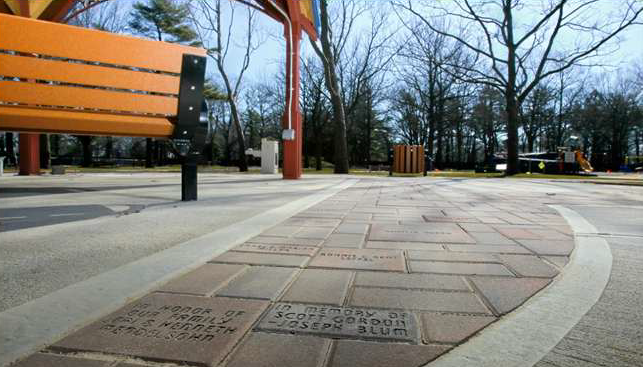 Buying a brick at LATCP is as easy as choosing your style and size!
$150: 4x8 brick
$250: 8x8 brick
$500: 12x12 brick
$2,500: Entrance Kite Fence Sign
You will be able to personalize your brick with a special message, dedication or family name.
4×8 bricks– 3 lines, 14 characters*
8×8 bricks– 6 lines, 14 characters*
12×12 bricks – 8 lines, 16 characters*
* including spaces and special characters
Pay online, or contact amelia@latcp.org for more information.
By donating a brick, you will be empowering LATCP to develop crucial programming for all children, particularly those with disabilities.